Rolling basis is an option to start the billing cycle as soon as clients start their service. For example, a client that starts their service on the 3rd of the month will always receive their invoice on the 3rd of each month assuming he or she uses the monthly billing interval.
Rolling basis has its advantages as:
it improves cashflow and
there is no need to prorate the first month of service
Cons:
it requires you to be very organized and finalize invoices during the entire month as the invoice drafts are created.
Any subscription change (# of dogs, cleanup frequency, price change, etc) would not  preserve the billing cycle. Current subscription is canceled and a created subscription begins on the present day. This requires you to cancel the newly created subscription and create another one manually by choosing the same date in the past as  the original subscription start date.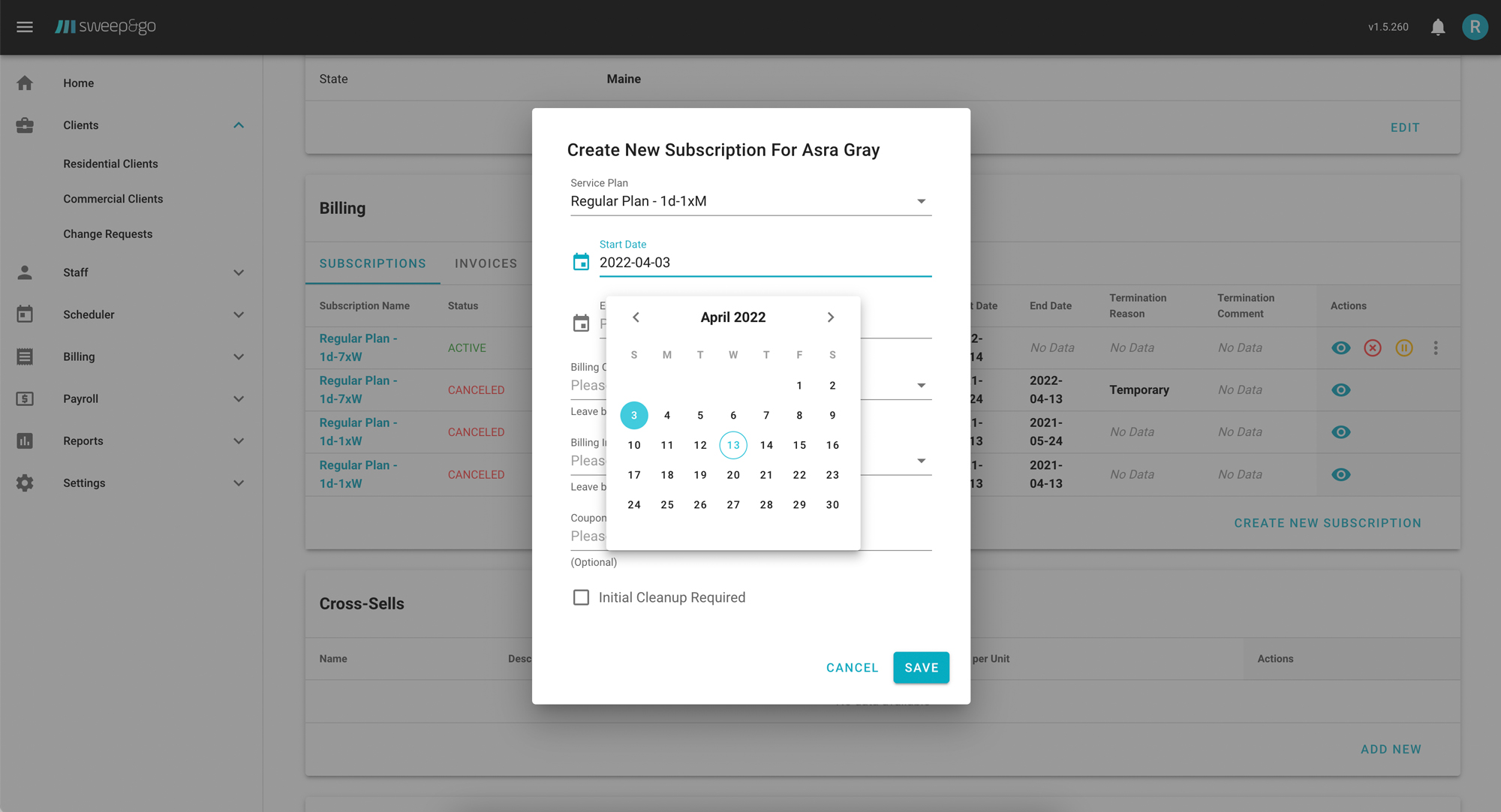 This way the existing billing cycle will be preserved
In this case, a new invoice draft would not be created because the start date is in the past and the app assumes that it was created at the beginning of the previous billing cycle. You would need to create an invoice draft manually if needed.
For weekly subscriptions, if you would like to finalize invoices on Saturday you would need to start subscriptions on Friday after any subscription change.
For more popular billing approaches, please see:
https://docs.google.com/document/d/1TcRFOUSY6mSlXVRcz0czp1f_jFHL0VOnKCWfBzcNZ1Q/