Staff Management
Office staff can easily manage your staff info, access, minimum target metrics, shifts, schedule, payroll and performance metrics. Additionally you may choose if you would like certain staff not to affect your company averages.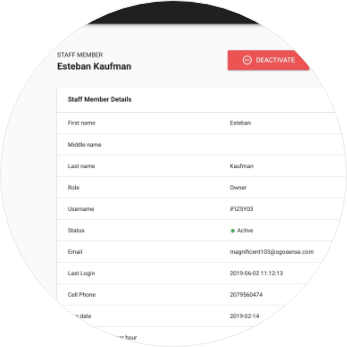 Staff Info
Create, modify or deactivate staff members.

Set shift start and end address used with route manager.

Enter minimum expected revenue per hour.

Set minimum expected revenue per mile.

Set maximum expected number of complaints.
Permissions
Set owner, manager, office staff, crew leader or field tech roles.

Let field techs access only field tech mobile app.

Don't allow field techs to access employee portal.

Allow any staff member to login field tech mobile app.

Let accountant role handle billing and payroll.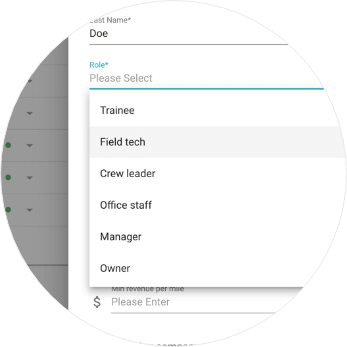 Shifts
View shift entries for the entire company.
Let employees see their own shift entries.
Modify wrong or incomplete shift entries.
Create any missed shift entries manually.
Use it for calculating weekly time and mileage report.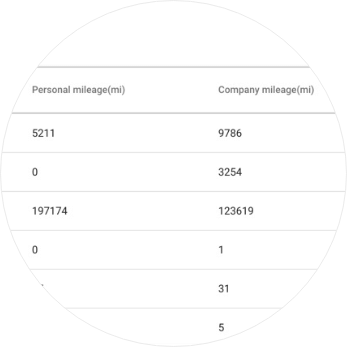 Time & Mileage Report
Auto-calculate weekly time based on shift data.

Auto-calculate weekly personal vehicle mileage.

Analyze staff with most entered hours and miles.

Address alerts caused by incomplete shifts.

Analyze custom timeframes for staff and mileage report.
Start/End My Shift
Let staff in the office clock in and out in the employee portal.

Let crew leaders start shift in the field and finish within office.

Allow staff record multiple breaks in a single day.

Let staff record miles (example: post office run).

Use server time to record timestamps as it is better option.