Residentials and Commercial Cross-Sells
Businesses use residential and commercial cross-sells to offer additional services and products to their clients. Examples of cross-sells include deodorizing, haul away, tick service, pet station bags and more.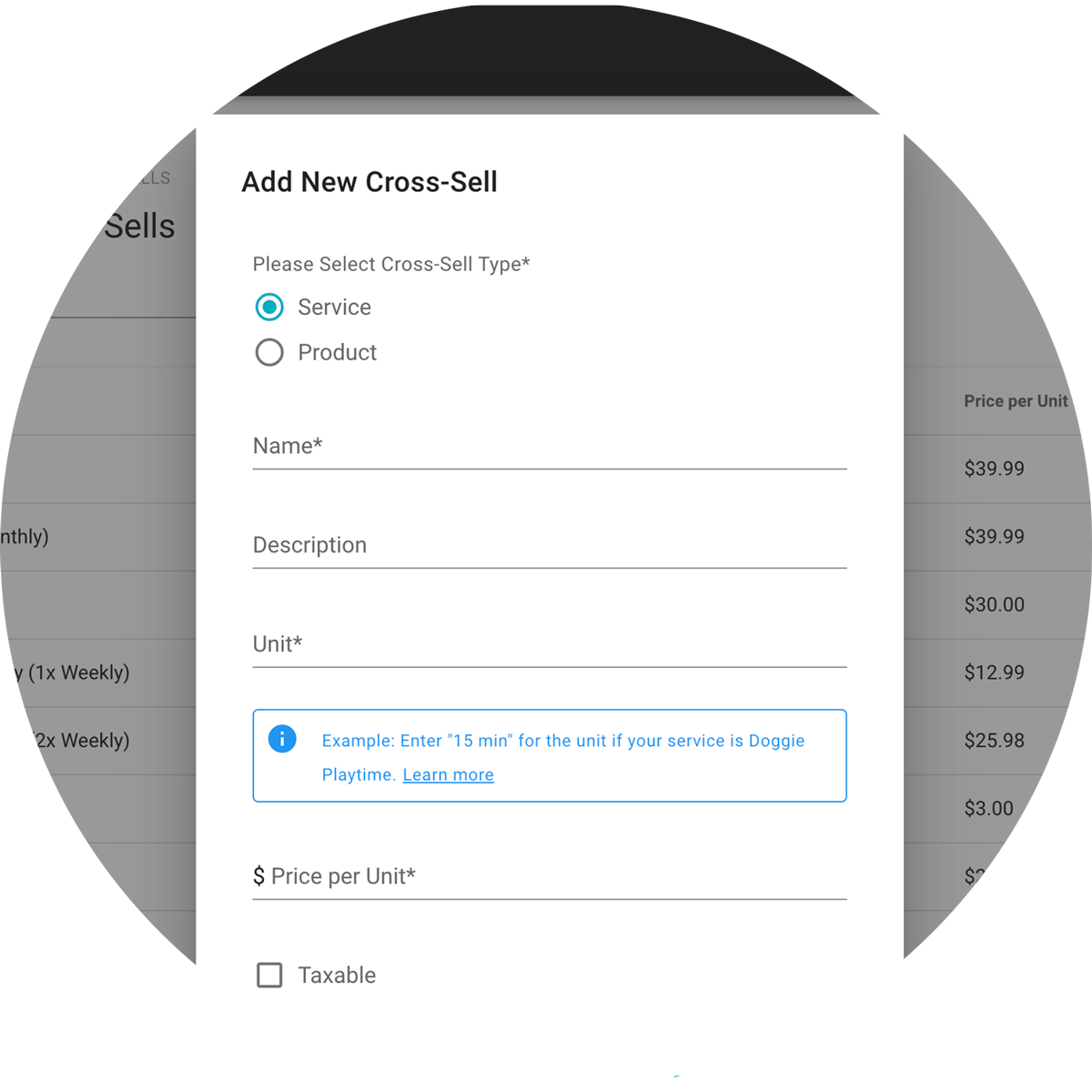 Create Cross-Sells
Add residential or commercial cross-sells.

Add cross-sells as products or additional service.

Make cross-sells taxable or not taxable.

Display cross-sells on the client onboarding form.

See clients that use particular cross-sells.
Add Cross-Sells to Clients
Add cross-sells to clients within client details.

Let clients request cross-sells via client portal.

Add cross-sells as an additional subscription.

Use cross-sells with their own service frequency.

Let clients request to cancel just cross-sell.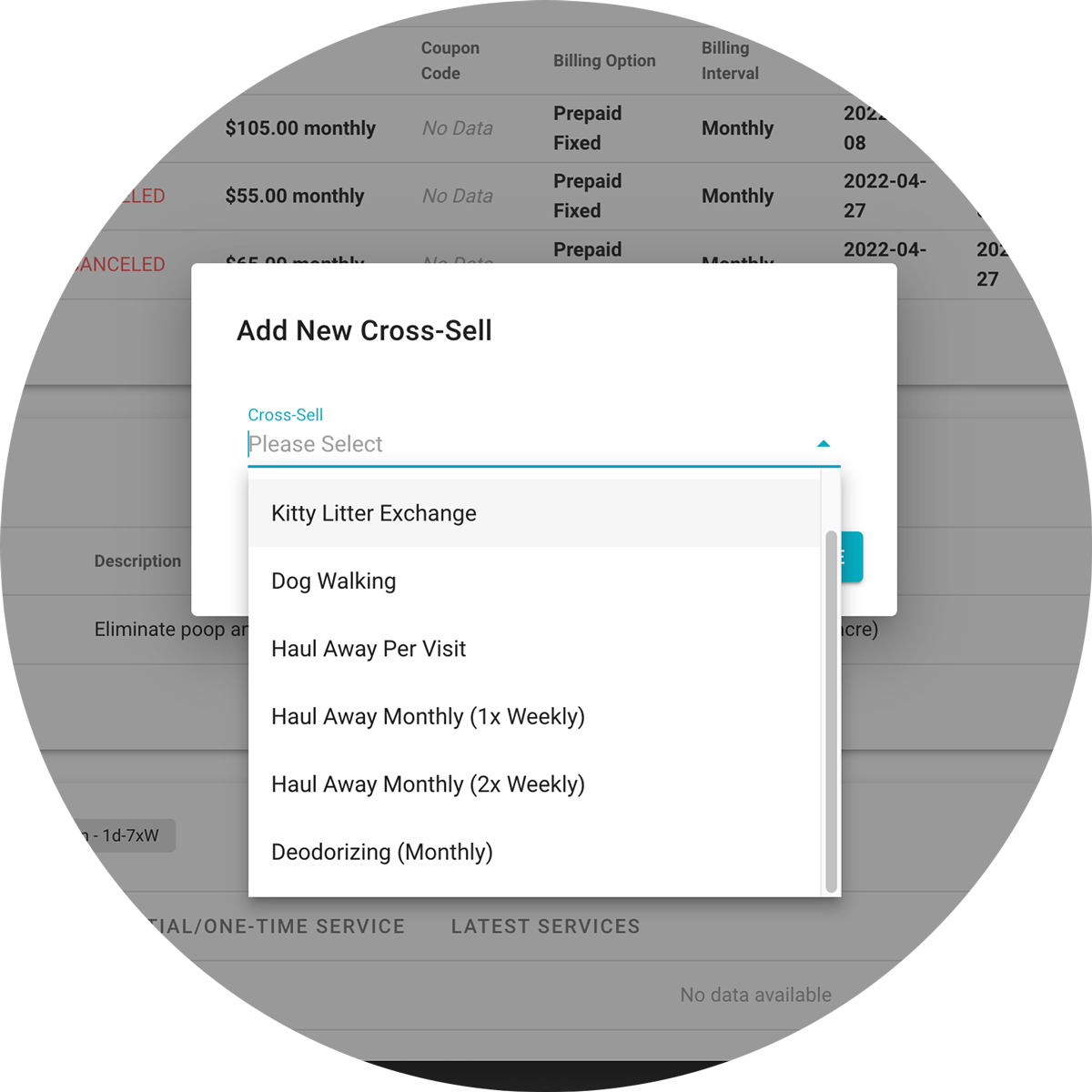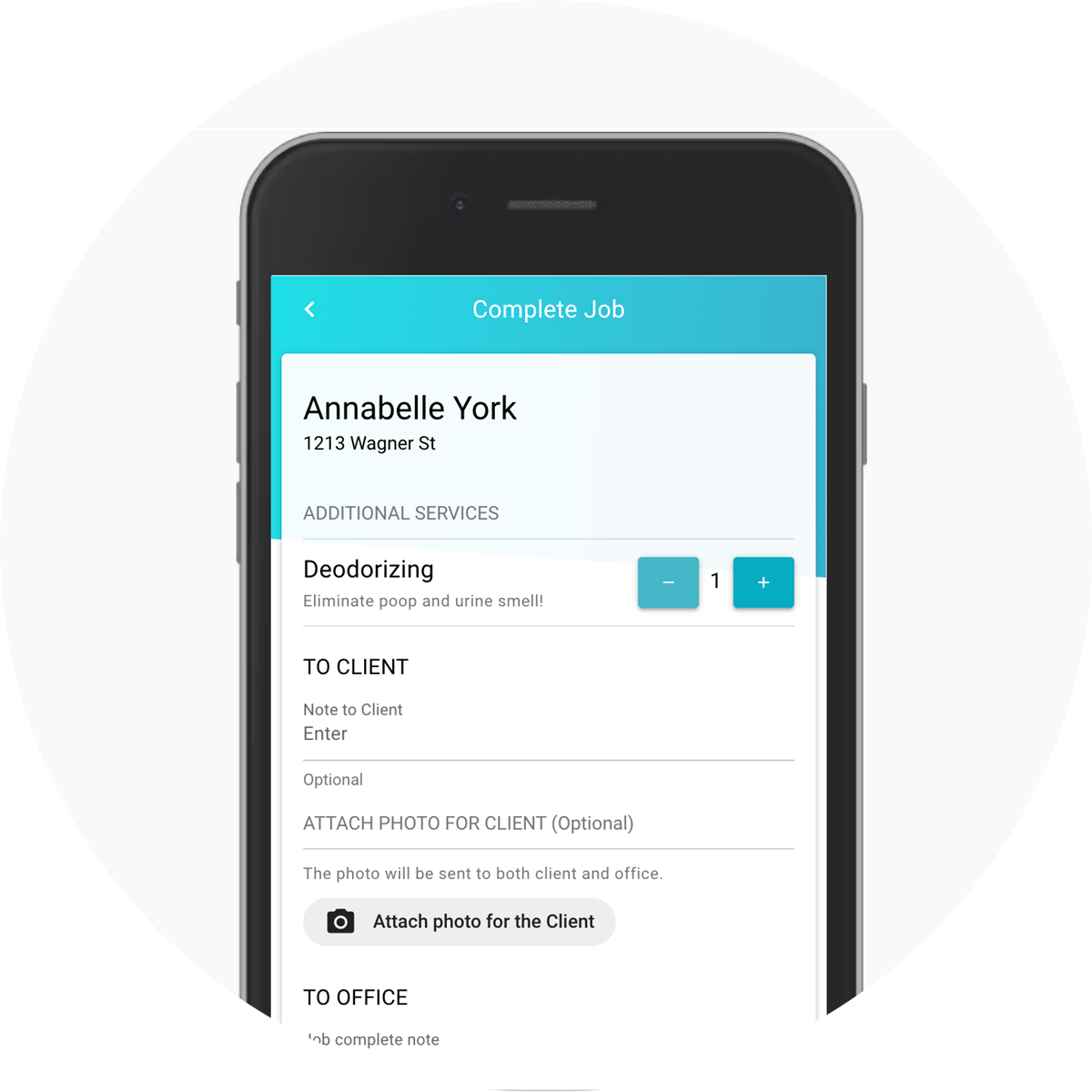 Complete Cross-Sells
Add cross-sells to existing client jobs.


Manage cross-sells schedule with subscriptions.


Let techs complete cross-sells as additional jobs.


Let different tech just complete cross-sells.


Apply several cross-sell units to a single job.

Bill Cross-Sells
Manage cross-sells as a separate subscription.

Auto-add cross-sells as new invoice line items.

Charge cross-sells per visit or time period.

Charge cross-sells in advance or after the service.

Add regular service and cross-sell to the same invoice.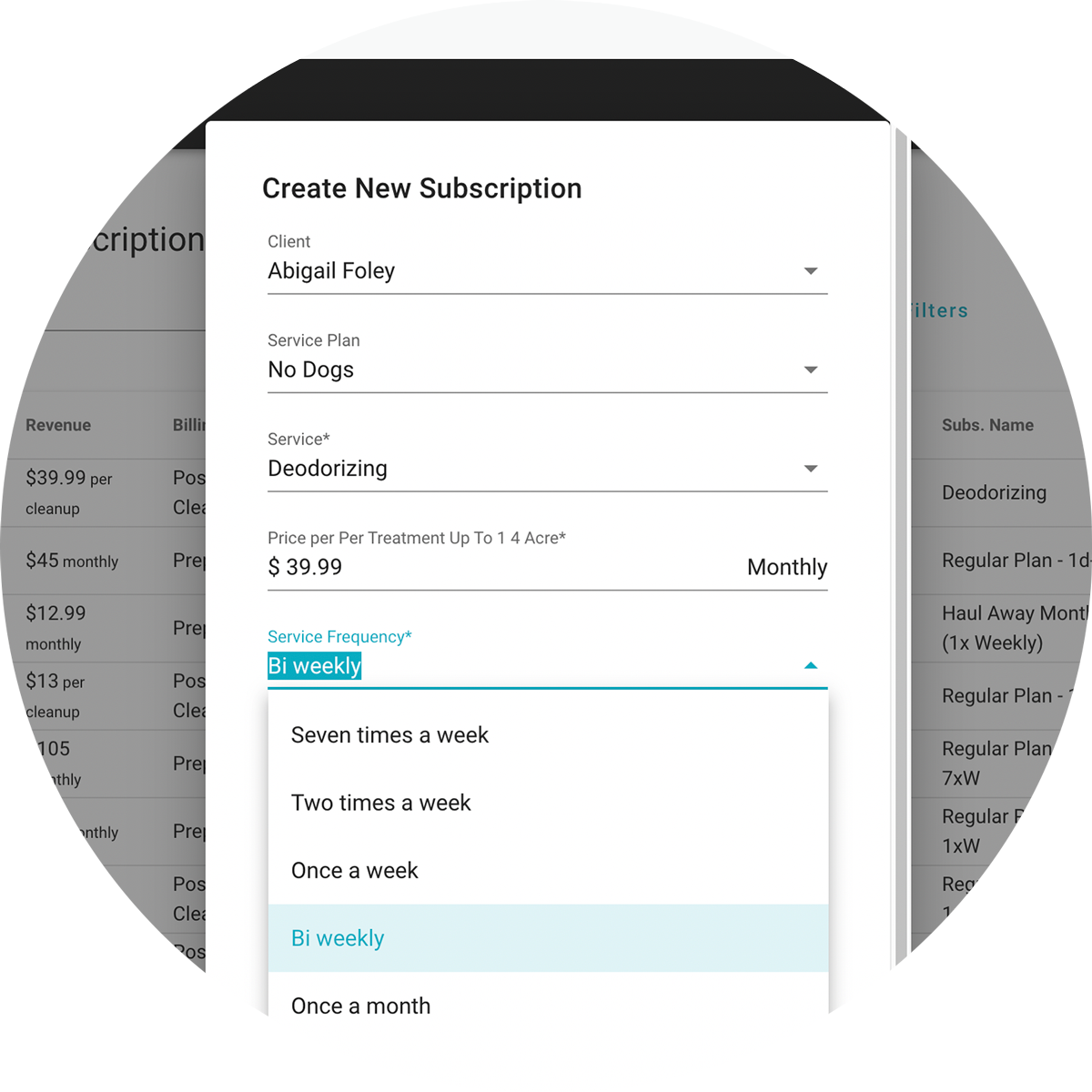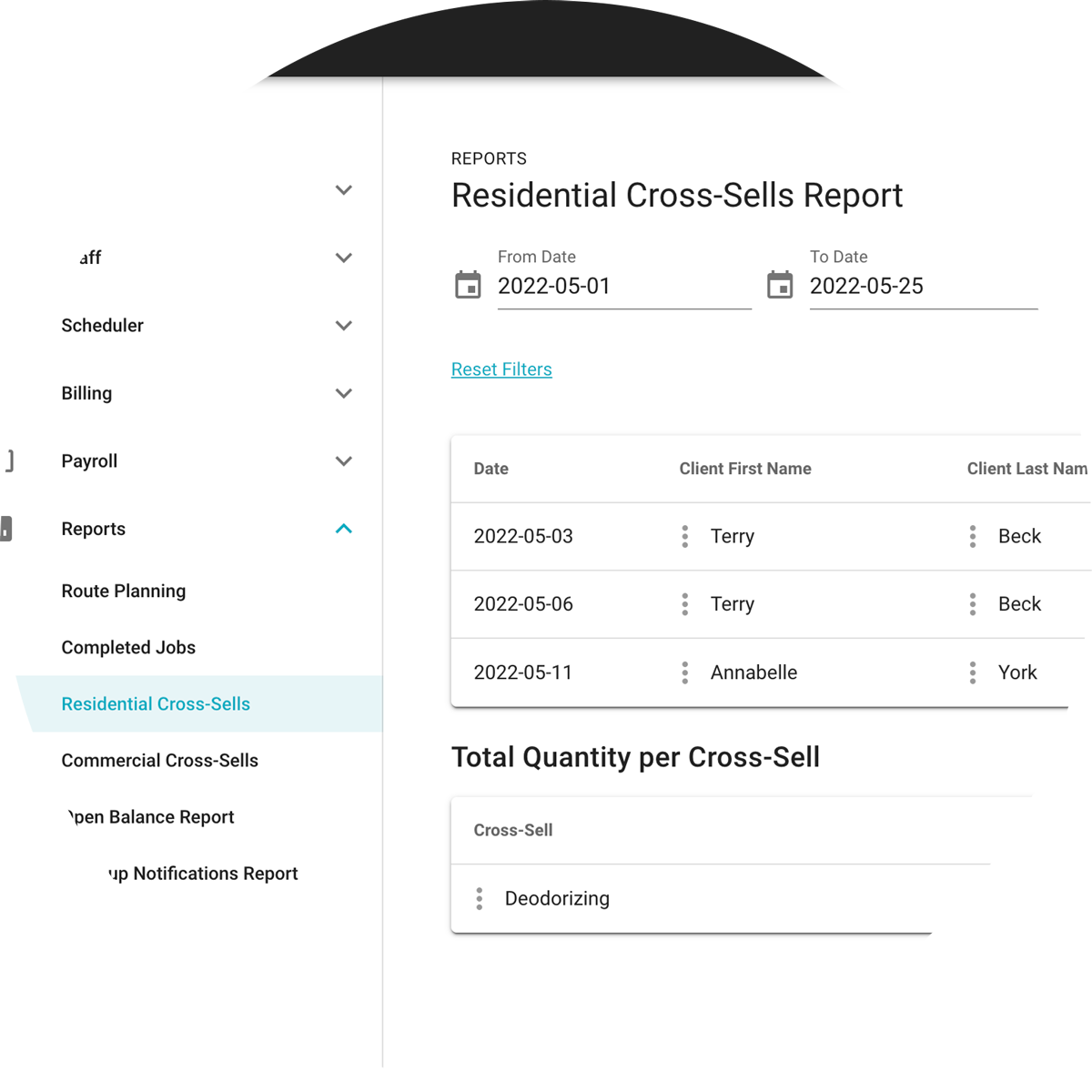 View Cross-Sell Reports
View residential cross-sell report.


View commercial cross-sell report.


See cross-sells for certain clients or period.


Export cross-sells to a spreadsheet.

Pay staff commission for additional services.