Payroll
Office staff uses Sweep&Go payroll to calculate payroll before sharing stats with your payroll processor or accountant. Sweep&Go supports 3 payroll modes: hourly, hourly plus bonus and commission.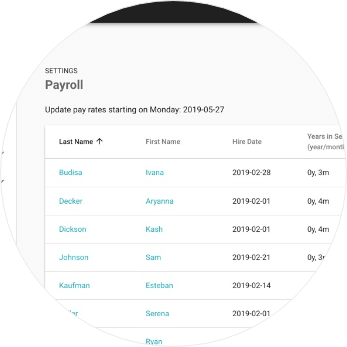 Payroll settings
Enter hourly compensation rate.

Enter personal mileage compensation rate.

Set bonus % based on revenue produced.

Define staff commission % if hourly rate is set to $0.

Enter pay rate changes for the upcoming pay period.
Create payroll slips
Complete ongoing payroll check-in.

Review and approve regular and overtime hours.

Adjust hours, tips, bonuses, reimbursements and more.

Auto-apply personal mileage compensation.

Enter number of tech complaints within the past week.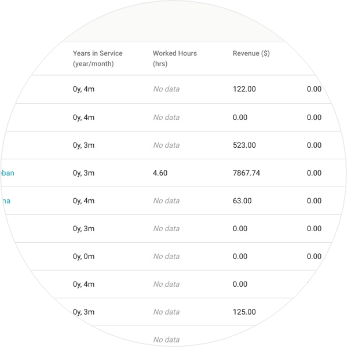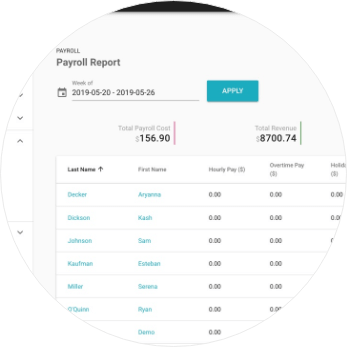 Payroll Report
Review total payroll cost and total revenue.

Copy payroll calculations into your payroll software.

Produce staff pay-slips (excludes tax withholdings + direct deposit).

Review payroll reports for past weeks.

Auto-apply payroll stats within performance reports.