Client Portal
Your clients may use client portal to view and edit info about contact options, location, yard, dogs, schedule, billing and notification preferences. Clients can also add multiple cards or request subscription changes.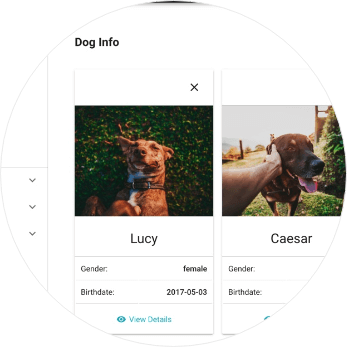 Location, Dog & Yard Info
Process client change of address requests.

Receive updated gate codes from clients.

Let clients add or remove dogs following office approval.

Let clients upload photos of their dogs.

Let clients inform you if their dogs are not safe to be with.
Schedule
Show proof of completed cleanups.

Show skipped or missed client cleanups.

Remind clients of their cleanup service days.

Display details such as job status and completed time.

Show optional locked gate photo per client request.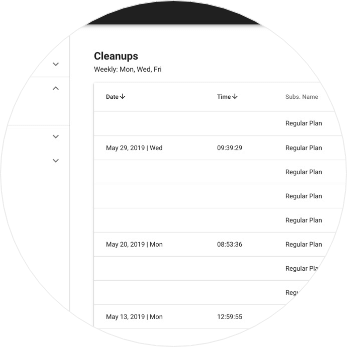 Have clients add new and update existing card list.
Let clients set default credit card on file.
Don't let clients remove the last credit card on file.
Accept Visa, MasterCard, Discover and AmEx cards.
Save on credit card fees with Clover Connect.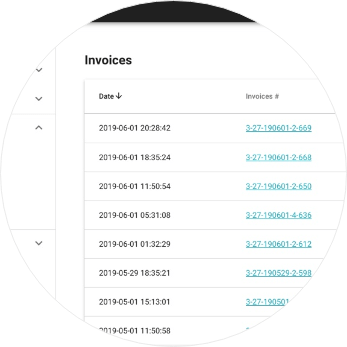 Billing
Let clients see their invoices and payments.

Let client see their active service subscription.

Let clients request to pause or cancel service.

Let clients see their open balance or available credit.

Let clients request to add or remove additional services.
Notifications
Let clients set own notification preferences.

Let clients receive text, email or phone call notifications.

Auto-send off-schedule and completed cleanup notifications.

Always show notification messages to clients within client portal.

Review client notification preferences in employee portal.