Reports, Charts & Metrics
Business owners use reports to evaluate business productivity and check if they are meeting their goals and objectives. Improving metrics will help you improve your overall business results and business health.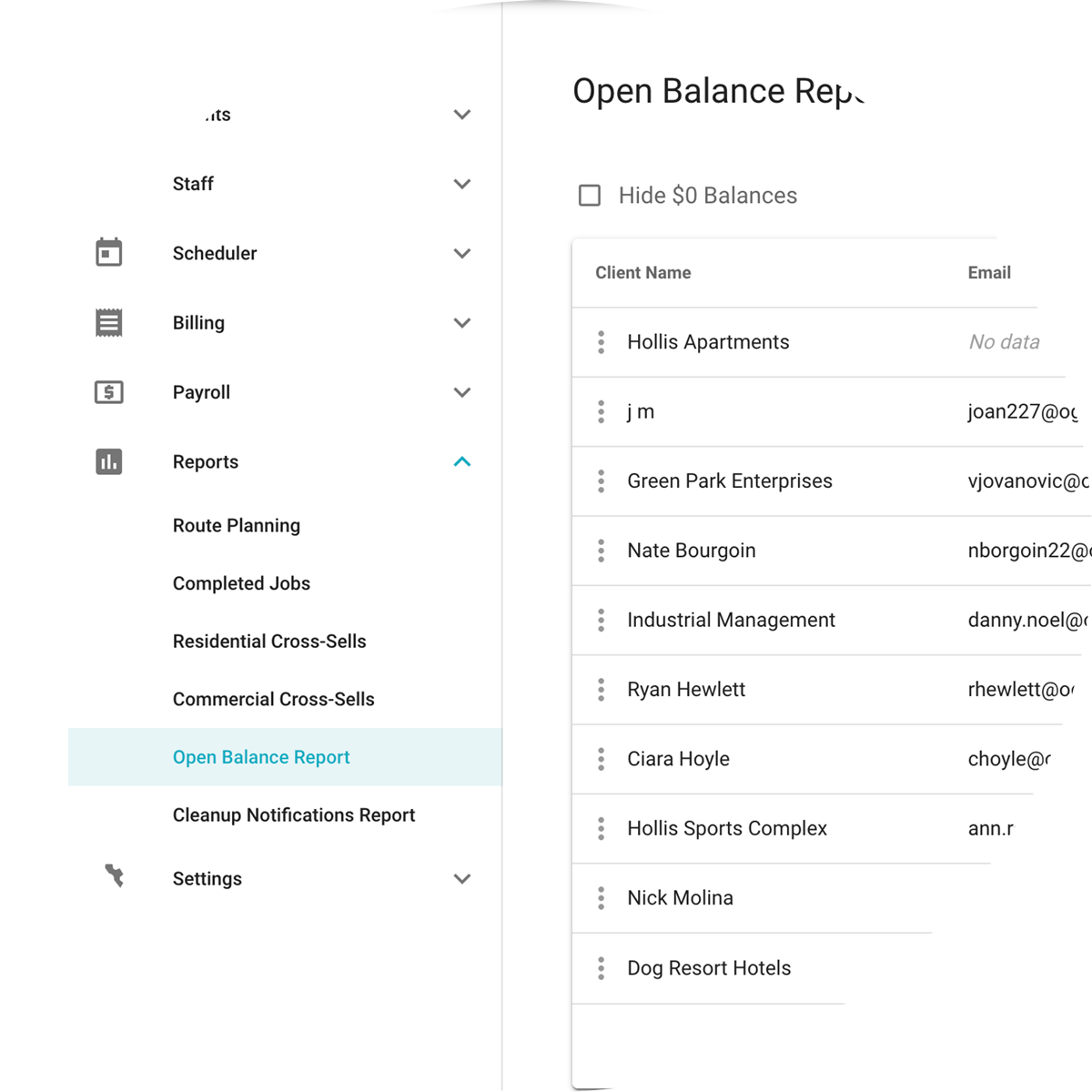 Reports
Estimate routes with route planning report.

Analyze complete jobs report across multiple days.

See cross-sell report for fulfilled addl. services & products.

Use open balance report to see who owes you.

Discover additional reports as you use Sweep&Go.
Charts
Check total residential & commercial sales.

Know active clients at any time.

Easily tell new vs lost clients (NET gain).

Track your average client value.

Analytize cancellation reasons and referral sources.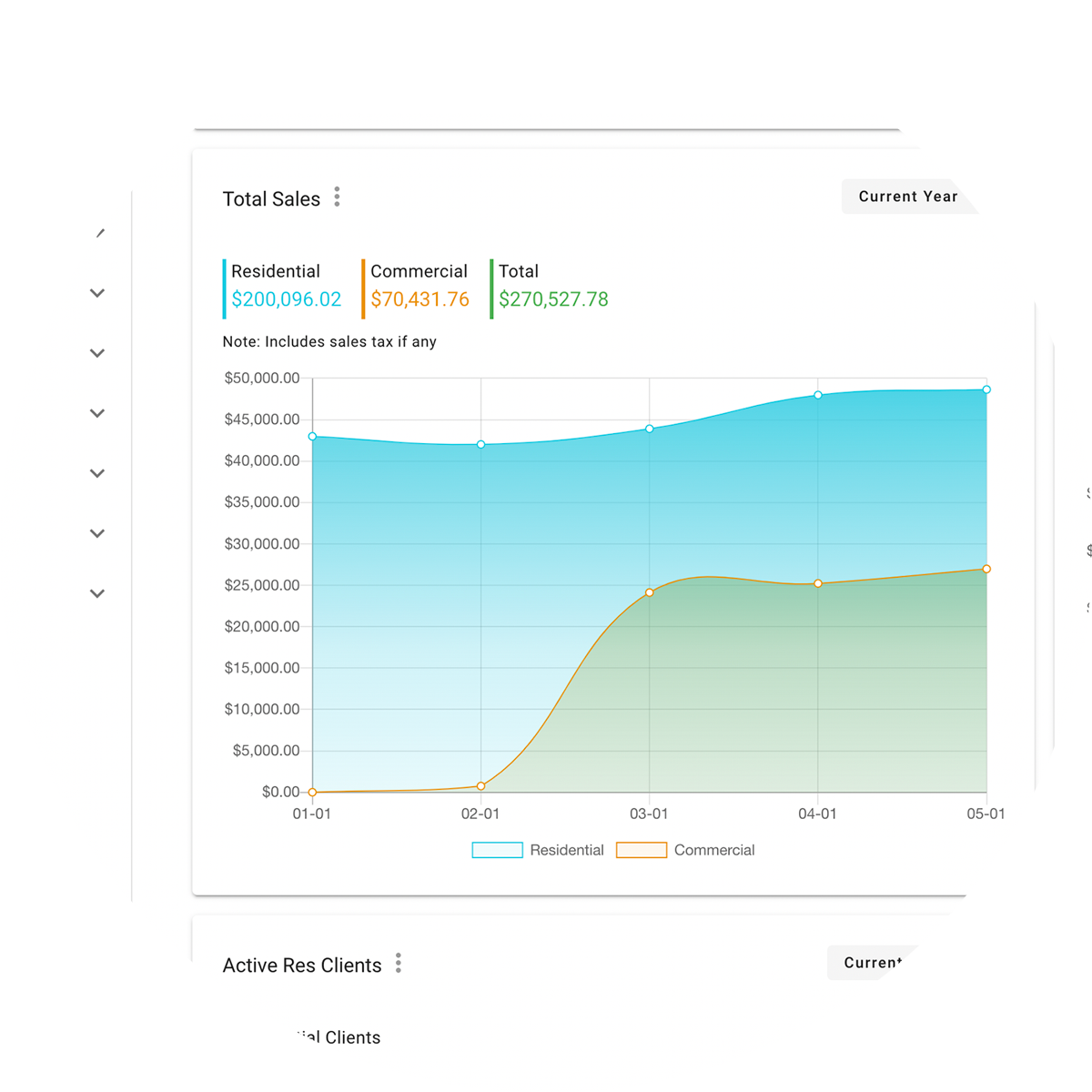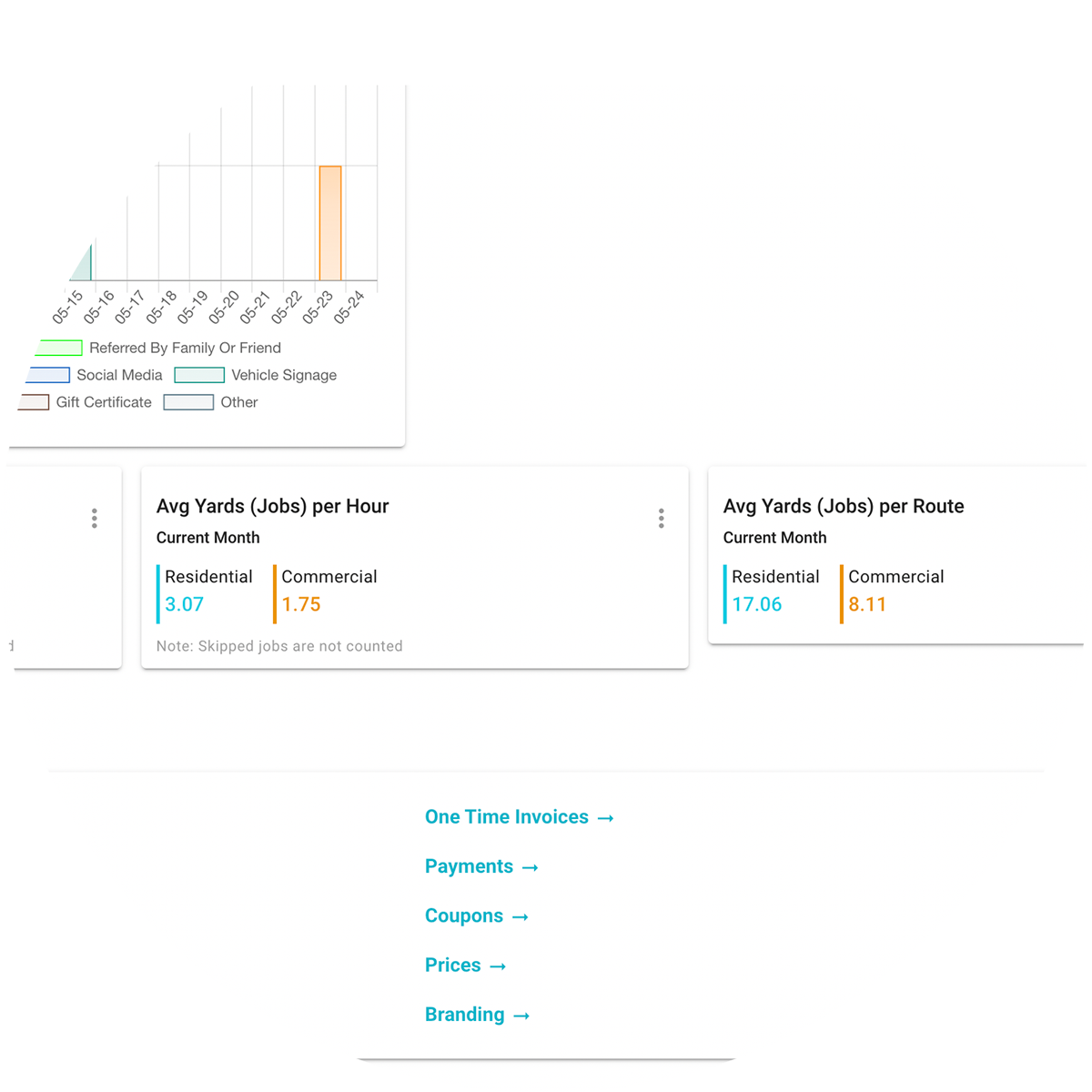 Metrics
Track and improve your average clients per tech.

Check and improve average yards (jobs) per hour.

Know your average yards (jobs) per route.

Segment residential and commercial stats.

Check auto-refreshed metrics at any time.