The main objective of the commercial client portal is to increase commercial client convenience.
Commercial contacts may use the client portal to view their information (example: invoices) and edit contacts, credit card on file and notification preferences
When you create a commercial contact via the employee portal and select client portal access, the contact will receive an email with login info. For existing clients you may resend login info if you click on the envelope icon next to the contact's email address.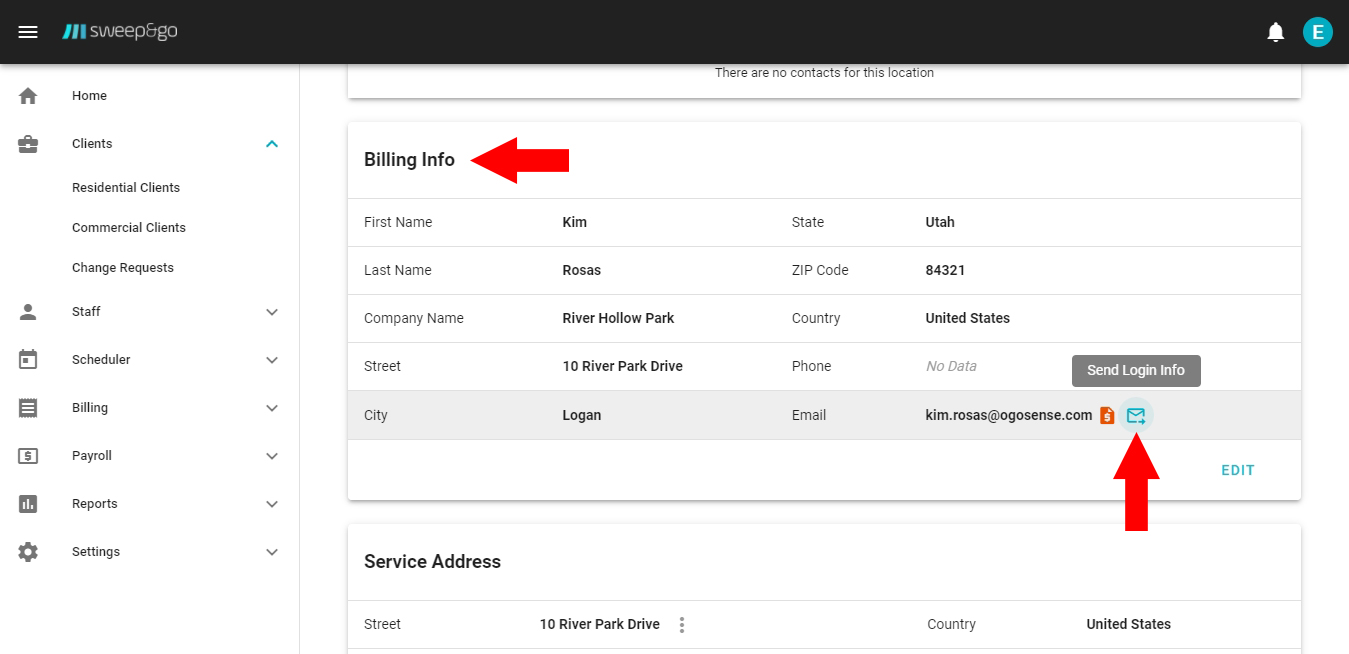 Resend login info to billing contact
Contact Info
Clients may update their first and last name, company name, role, phone number, email, address or add another contact.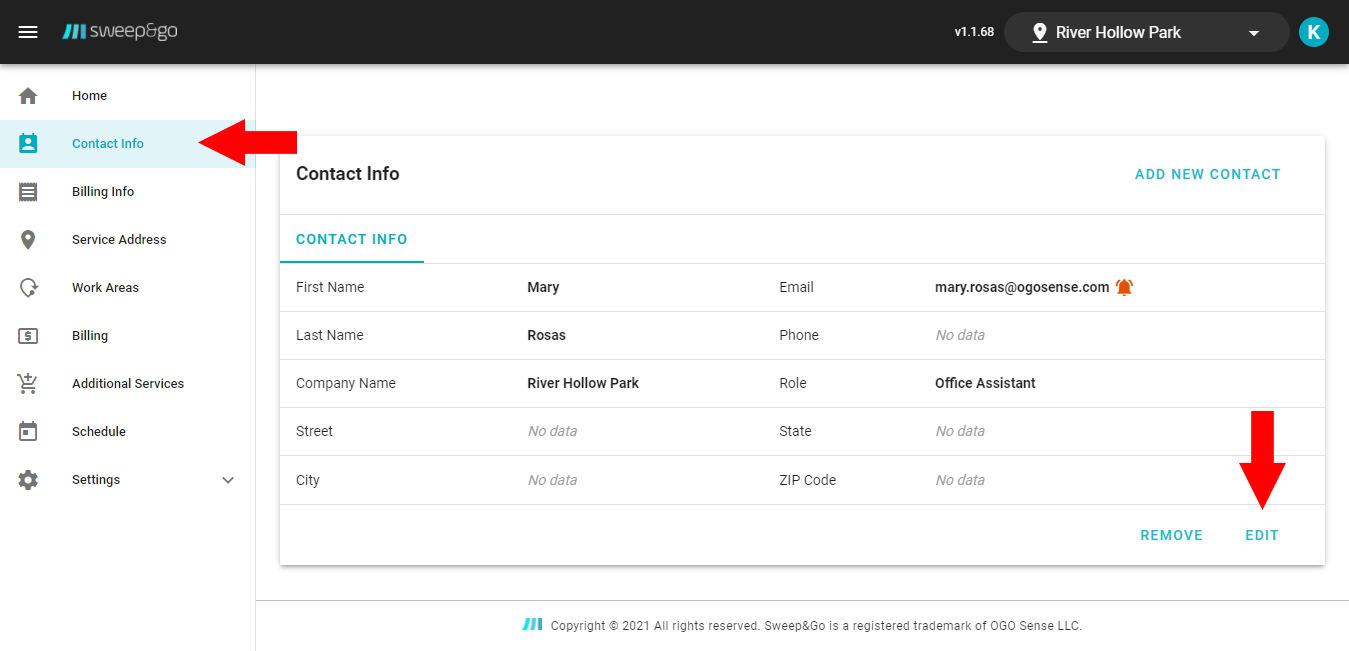 Billing Info
Within the billing info section clients may update first and last name, company name, role, phone number, email and billing address.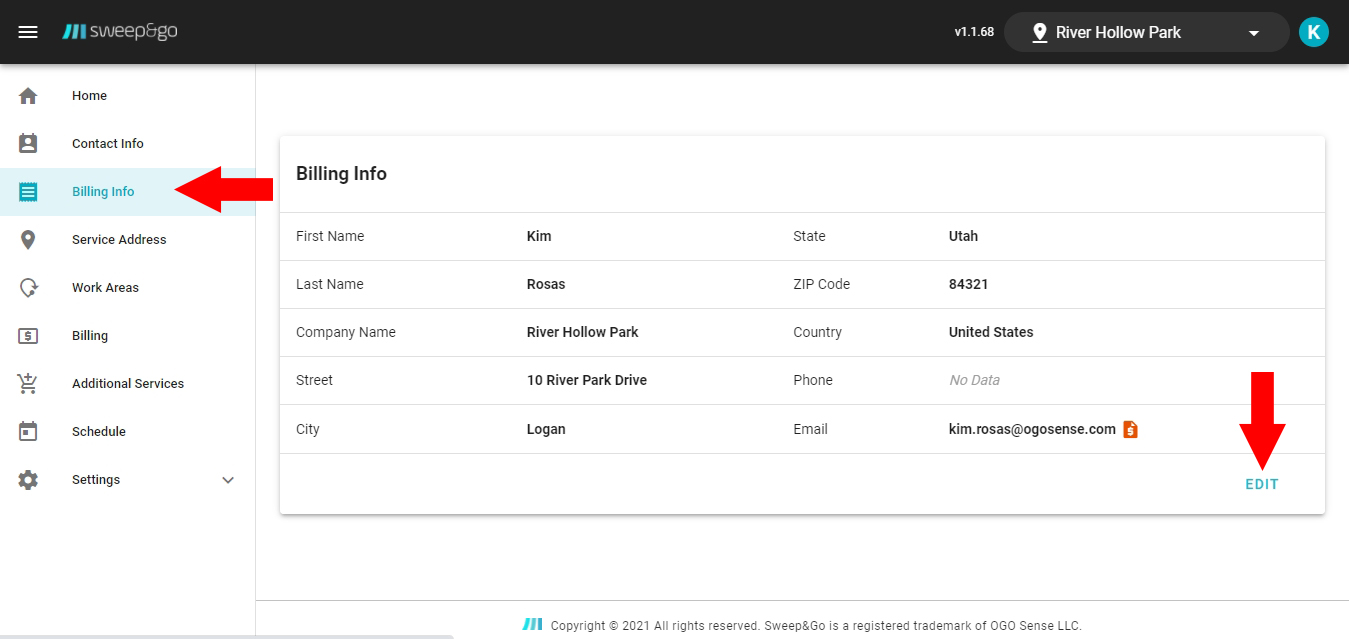 Service Address
Within this section clients may review their service address. To update the address they have to contact you directly.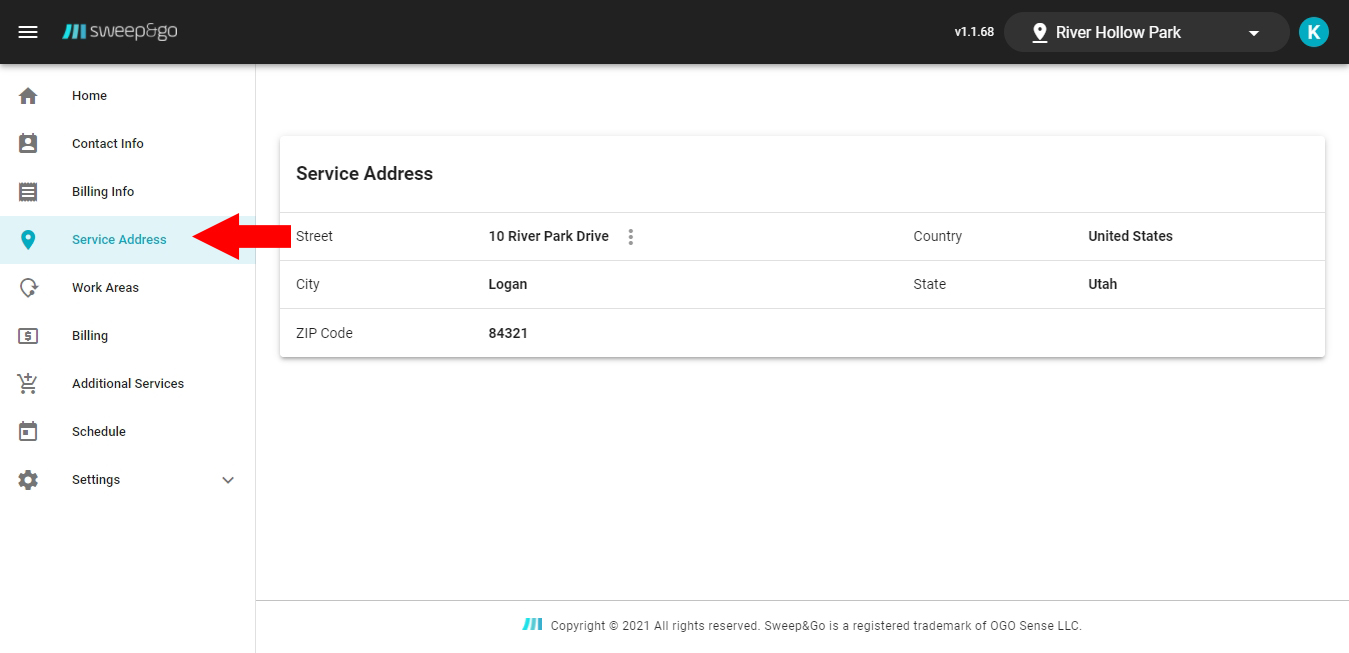 Work Areas
Within this section clients may review their work areas on a map, view notes and images of their work areas.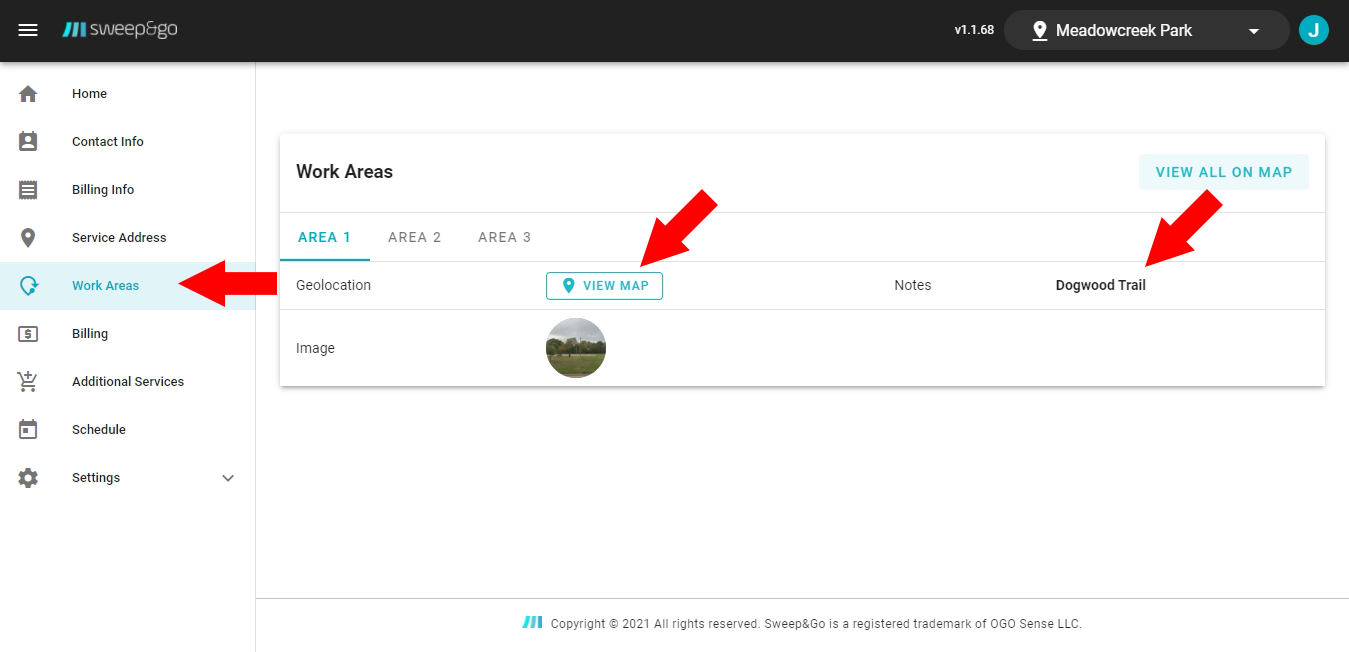 Billing
Under the billing section clients may see their subscriptions, invoices, payments and account balance or add a payment method on file.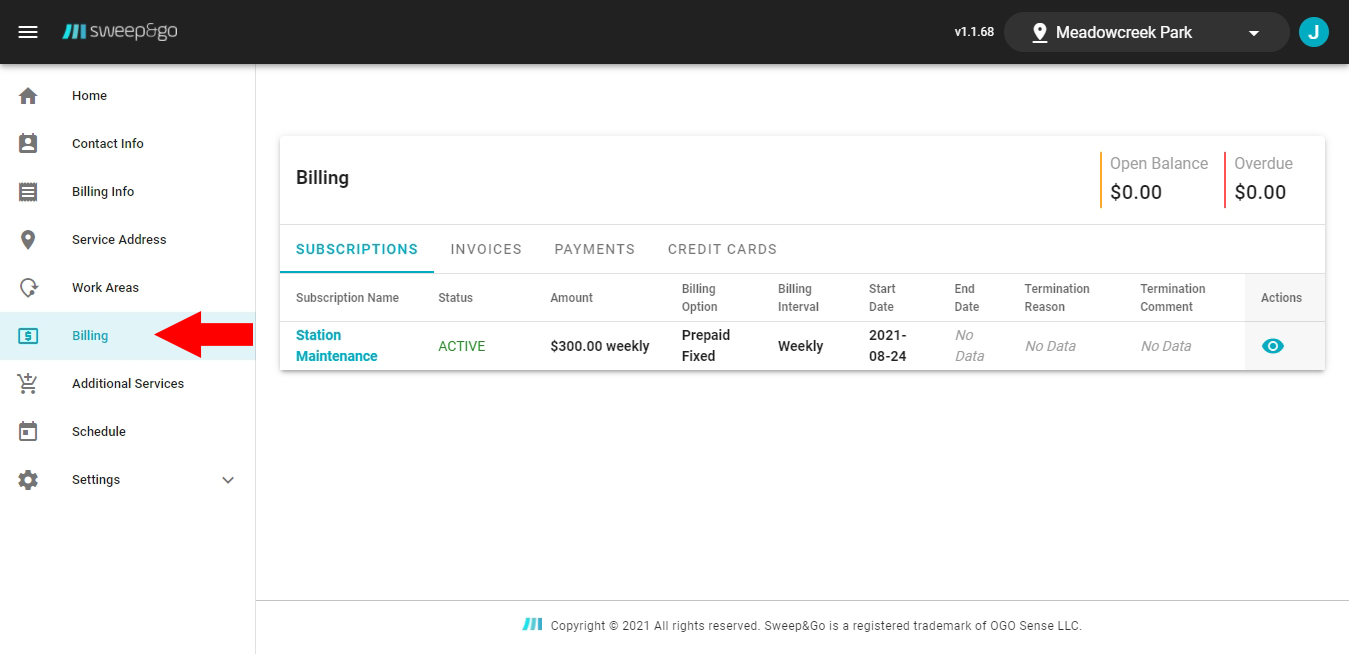 View invoices, payments or update credit card on file
Additional Services
If you offer cross-sells for commercial clients, clients may view those assigned to them.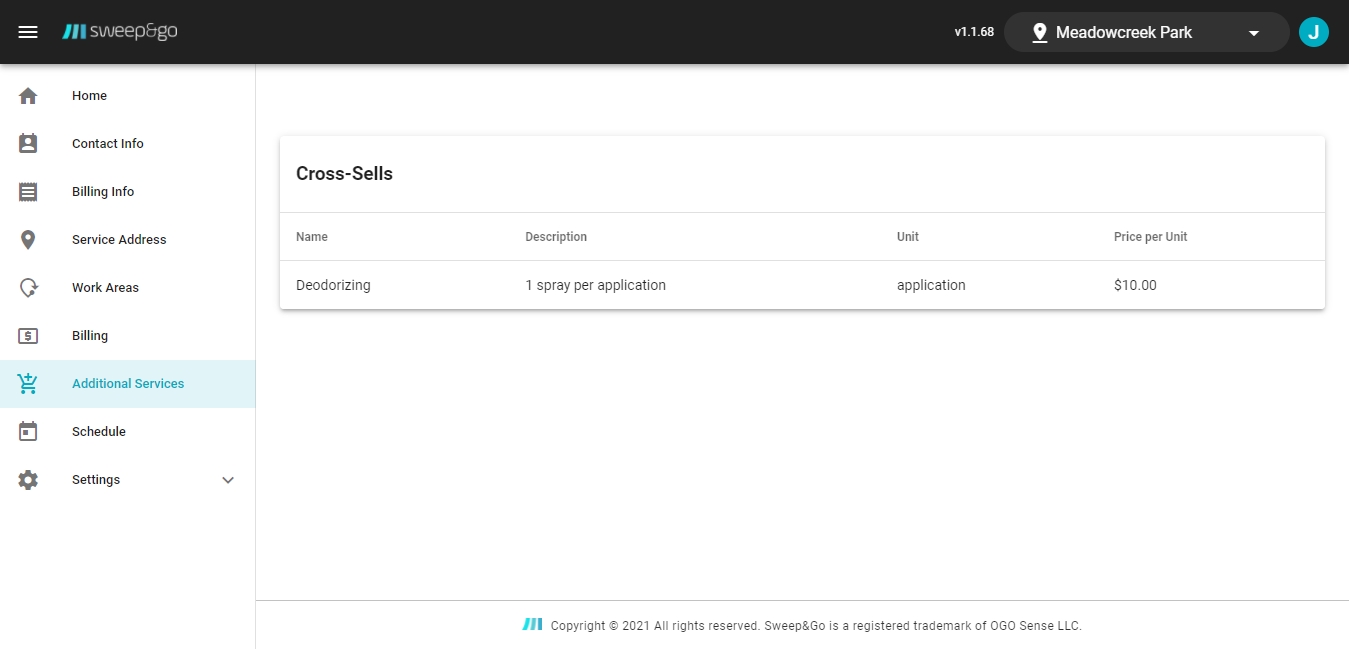 Schedule
The schedule section provides info about completed, skipped or missed cleanups. Additionally clients may also remind themselves of their service days and the next cleanup date.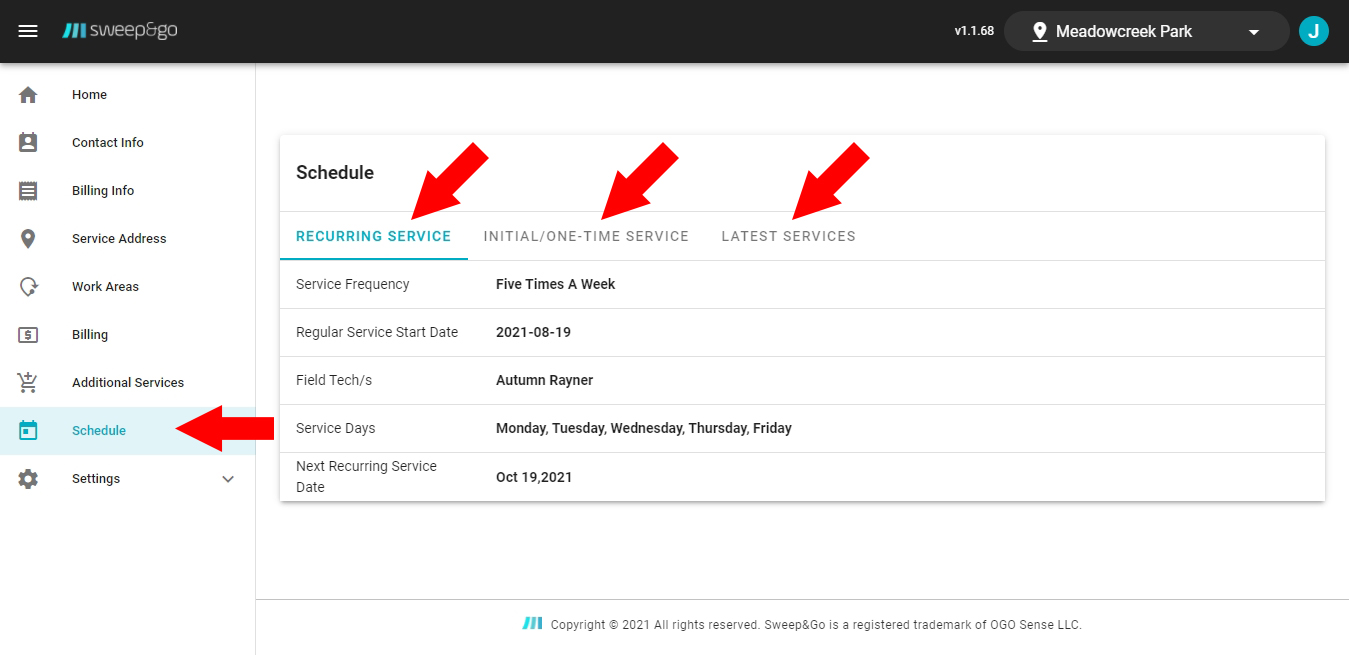 Recurring service schedule and latest cleanups
Settings
Under the settings clients may change the password or change the email address.
Change Password
To change the password while logged in the client portal a client may go to Settings > Change Password > enter his or her current and new password.
To change password before logging in the client portal, a client needs to click on Forgot your password under the Login button > enter email address > click on send reset password link. He or she will receive an email with a link to reset his or her password. When a client clicks on the password reset link within the email he or she will be redirected to a page to set a new password. The client needs to enter a new password and then click on save new password button. Finally the client needs to click on Go to Login page button and log in using the new password.
Change Email
To change the email address, a client goes to Settings > Change Email > then enters current and new email address > Submit. The client will receive an email where he or she will need to click on the link to confirm email address change.
Account Switcher
Clients may use the account switcher to switch between multiple locations. Account switcher lets them manage subscriptions associated with different locations, payment methods and other updates on behalf of other locations. This option is used in cases where the main commercial location has their own account and is paying for other locations as well.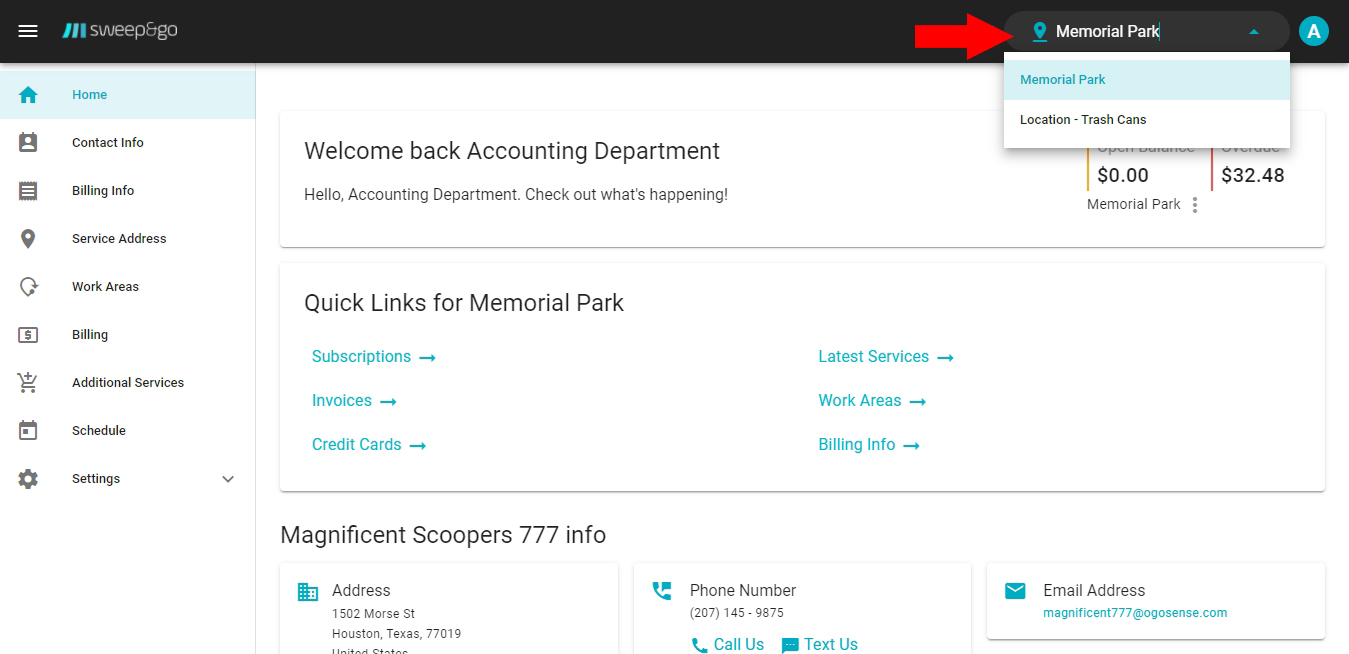 Use account switcher to manage multiple locations