Franchise Portal
If you're a franchisor, use the best pooper scooper app to manage your franchise locations. When you use the franchise portal, you become the authorized contact for all your franchisees, and can seamlessly manage all your locations and accept royalty payments from franchisees.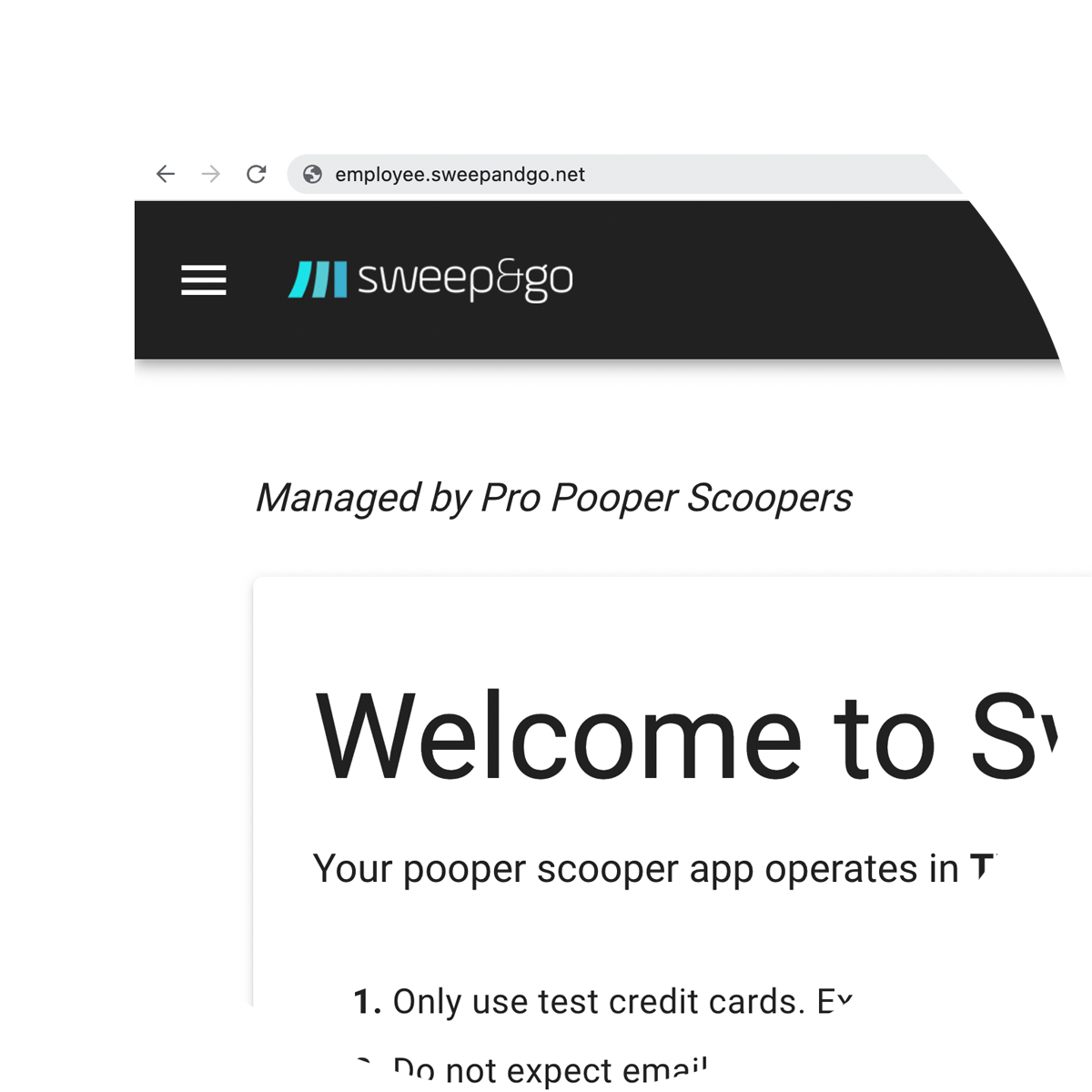 Total Experience
Be authorized contact for all your location accounts.


Pay for all locations and receive a volume discount.


Log in multiple locations from within the same browser.


Ensure consistent experience across all your locations.

Display your brand name on each franchisee account.
Royalty Payments
Let each franchisee add their bank account via their existing account.

Seamlessly receive royalty payments using the cost effective ACH option.

Generate invoices based on sales % or minimum required payment.


Customize royalty invoice drafts before approving them.

Email a copy of invoice to each franchisee.